Ever feel like you're just another number? That you can do so much more, but don't know what your true calling is? As millennials, we are tougher on ourselves then we should be. We grew up in an age of technology and that is how businesses are thriving today. We want to make our imprint on the world, but how do we go about doing that? Graduating college can be a scary, rewarding and testing time for all of us, but what you do after graduation says a lot about you. We are constantly searching for our niche and wondering, "Am I doing the right thing?"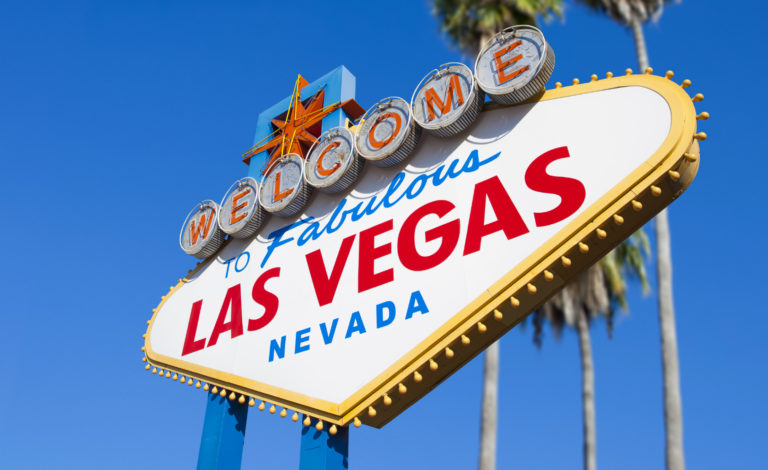 If there is one thing that I have learned, it's that no matter what decision you make, there is a lesson to be learned. The best advice I can ever give anyone is to network. Put yourself out there, meet people and truly bare yourself, the important people will notice. The biggest lessons that I learned through my past experiences and from my mentors are to be well rounded, to not take things for granted and to know what I am good at. Figure out your values, what you want out of a job and where you see yourself. Once you establish those aspects, then the adventure begins.
Finding The Right Company – How do you pick the "perfect" company? Let me be honest with you for one second: perfection does not exist, anywhere or within anyone. There will always be factors that need to be worked through and perfect is not always something you should be seeking. This is where the self-reflection that I spoke about earlier comes into play. You should first establish your values, beliefs and find a company that matches. Figure out what YOU want. Where do YOU see yourself? Where do YOU want to grow? Then you research companies and network yourself. Know what you are good at, have confidence and sell yourself to these companies. I don't think you can have too many interviews under your belt, they just become that much easier over time and then you become a networking pro.
Packing Up and Moving – Now you have found a company that matches your values, beliefs and will allow you to achieve your future goals. Everything has been signed and now you are officially employed! Now for the fun part that can bring down the strongest out there. Moving by yourself halfway across the country is not easy, I don't care what people tell you, it isn't. It's scary and oftentimes lonely, but you must take a step back and look at everything you are accomplishing. I have financially supported myself without the help of my parents, built a home for myself that I come back to every day and it feels peaceful. It was a hard road getting there, but once the move is done with and you establish a home, the feeling is indescribable.
Discovering Balance – I don't know if I have met a single person who has a perfectly balanced life, so find comfort in that. But there are people I know that are pretty close to it and I have tried my best to establish a balanced life. I used to be 80% work and 20% split between all other aspects of my life. After moving across the country by yourself you realize that you have so much more time for yourself and you can make all your own decisions. Taking care of yourself is important and that is why I like to refer to one of my favorite shows Parks and Recreation, "Treat Yo Self." Get a massage, have dinner with friends, take a nap, clean your apartment, organize your life. It not only helps you but also provides you more time to build up the relationships around you.
Navigating Corporate Politics – You are going to work with many people on a daily basis, some you will like and some you will not know how they got to where they are. But every person that crosses your path is in their position for a reason and that is your opportunity to learn from them. Maybe they are really great at selling themselves, maybe they knew someone within the company who gave them a job or maybe their past experience helped them achieve this higher level of management. No matter their background, there is a lesson to be learned. This is one of the toughest lessons to endure while working in corporate America. But once you take the time to understand what everyone brings to the table, then you can achieve success. Every situation, whether it is positive or negative, there is a lesson to be learned, so take the time to understand those working around you.
Establishing Relationships – Every person that crosses your path crosses for a reason. It is your responsibility to understand the why. They may be placed into your life to be the next stepping stone in your career or teach you the wonderful life lesson of what not to do or how not to treat people. But each person is a networking opportunity and many blossom into friendships or even a mentor. And others vanish in the wind after the lesson is learned and you never see them again. It's important to make a good impression and to establish as many relationships as you can in the workplace, but as a millennial, I feel that I constantly have a red target on my back. We have this mentality that we know all and I am 100% guilty of this, but it takes a wise authoritative figure to guide you through the relationships and politics that you are bound to endure.
Finding Your Mentor – Before I take a job, there is a checklist that I go through in my mind when contemplating if this is the next step in my career that I want to take. At the top of the list every time should be "Mentor." This is not normally a topic that is discussed amongst individuals, it should feel natural and simply fall into place. If you can tell that you can trust them and they will be able to provide you with the tools and knowledge that you need, chances are that this job will be a good fit. You don't know right away if the person you meet is going to be a mentor for you, but always keep your eyes open. Listen, learn, evolve and be present. You will find that champion that will look out for your best interests, propel you to the next level in your career and always be a sounding board for not only ideas, but also advice.
Picking a job, moving to a new city, meeting all new people, making an impact and finding a mentor is a daunting task. You can either tackle each piece one at a time or dive in like I did and take on everything all at once. But you have to figure out what YOU want out of this life, what YOU want out of the workplace and where YOU can see yourself growing.