As part of our core philosophy for more than 40 years, Station Casinos has been giving back to the community throughout every level of our operation. Through the years, the Company has supported hundreds of charities as well as created special partnerships with Las Vegas based non-profits. We are Nevada proud. Vegas Strong.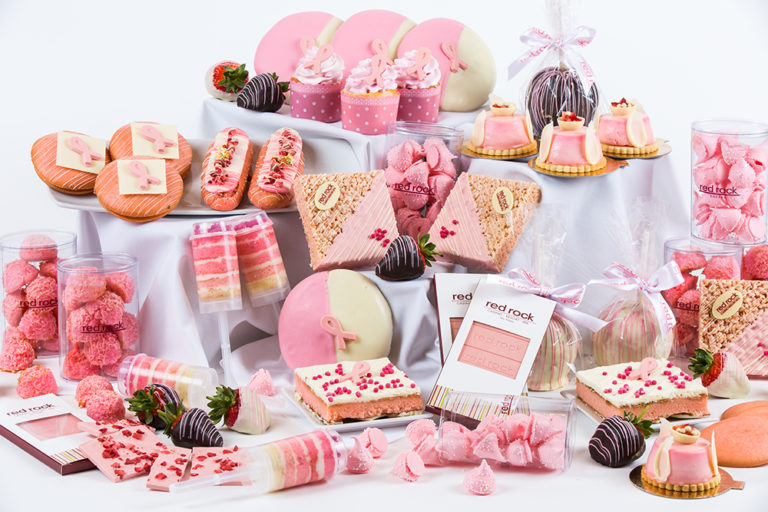 Project Pink – Station Casinos thinks Pink every October! Throughout October, Station Casinos hosts Project Pink, a company-wide initiative supporting the fight against breast cancer as part of National Breast Cancer Awareness Month. To date, more than $430,000 has been donated by Station Casinos as the company contributes a portion of its proceeds and gaming winnings from designated pink dining, gaming, and entertainment offerings to the Susan G. Komen Nevada and American Cancer Society's "Making Strides Against Breast Cancer" campaign.

Project Pink was developed in 2010 by Red Rock's executive pastry chef Jaret Blinn, who together with the executive team at Red Rock Casino, have become active in the fight against breast cancer after Blinn's mother lost her battle with the disease. The response by the public was so overwhelming that the company expanded those efforts to several areas throughout each property to raise even greater awareness and funds for the fight against breast cancer.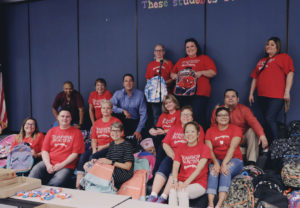 Smart Start – Since 2000, Station Casinos has been proud of its Smart Start school partnership initiative with the Clark County School District (CCSD) to support high-need elementary schools* with financial and volunteer support to help improve education and provide classroom resources.
Since 2001, Station Casinos has contributed more than $2.6 million to local high-need elementary schools.

Additionally, Station Casinos' properties are paired up with an elementary school and offer year-round support, such as volunteering in the classrooms, mentoring students, hosting special events and donating needed resources such as backpacks and school supplies for the students.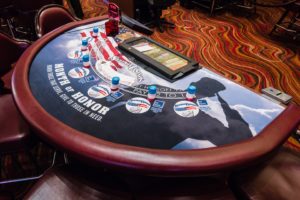 Month of Honor – In 2015, Station Casinos launched a month-long fundraising effort to raise awareness and funds for homeless veterans and their families who reside at Veterans Village located in Downtown Las Vegas. Proceeds donated by Station Casinos throughout the month of May benefit Southern Nevada's only 24/7 crisis intervention and housing facility that cares for our local homeless veterans and their families. Since inception, Month of Honor raised $120,000 for Veterans Village.
From May 1-31, Station Casinos properties and venues including the cafes, spas, bingo rooms, bowling centers and gaming areas, including designated blackjack and poker tables, feature patriotic themes to signify where the Company will donate a portion of its proceeds and gaming winnings.
*High-need elementary schools are those that have been identified by the CCSD as schools that do not meet certain established federal criteria.